Hair Restorative Serum and
Cega F (Dietary Supplement Product)
Pueraria Mirifica

Soy Protein
–

| | | | | |
| --- | --- | --- | --- | --- |
| | Horsetail | Rice Brand | Peas | |

| | | | |
| --- | --- | --- | --- |
| | Sage | Horsetail | |
| | Flax Seeds | Kelp | |
• Pueraria Mirifica extract prevents and eliminates dandruff and fungus, increases hair growth and hair volume. 

• Soy protein, the small molecules that rapidly absorb into the scalp and help strenghten hair roots.

• Horsetail extract reduces hair loss and stimulates the growth of strong and healthy hair.

• Oryza sativa (rice) bran extract is rich in antioxidant, offers UV protection and prevents dry scalp.

• Pisum Sativum (pea) sprout extract balances the hair cycle, stimulates hair growth and brings your hair back to life.

• Sage Extract blocks DHT which causes hair loss, and prevents premature gray hair.

• Horsetail extract reduces hair loss and stimulates the growth of strong and healthy hair.

• Flax seed extract strenghtens the tissues, revitalizes hair, and promotes healthy skin.

• Kelp extract is rich in nutrition, stranghtens hair follicles and prevents hair loss.

–

–
Hair Restorative Shampoo HNG 001 and 

Hair Restorative Conditioner HNG 002
Giant Sequoia

tree bark

Aloe Vera

Green Tea

Coconut Oil

Horse Milk

 
• Natural extract from the giant sequoia tree bark can help boosting collagen

   to promote hair growth, maintains youthful skin and skin hydration.

   Certified by Ecocert.

• Aloe Vera extract restores the pH balance of your hair, reduces itchiness

   and redness, and is antibacterial.

• Green tea extract blocks DHT which causes hair loss, restores the balance

   and promotes healthy scalp.

• Coconut oil extract reduces the loss of hair protein, strenghtens hair follicles

   and prevent premature gray hair and split ends.

• Horse milk is rich in Vitamin A which boosts healthy hair. It also contains Ceramide

   that can maintain the scalp hydration and prevent dryness.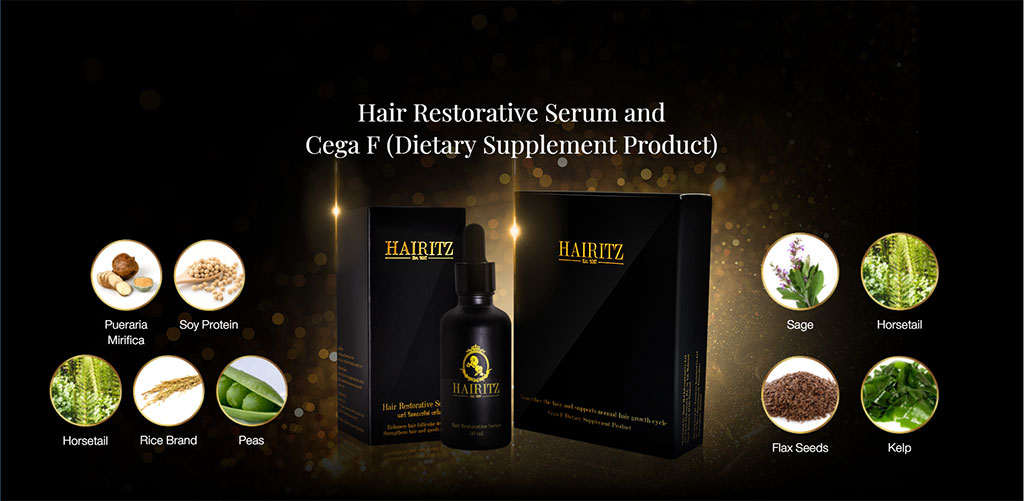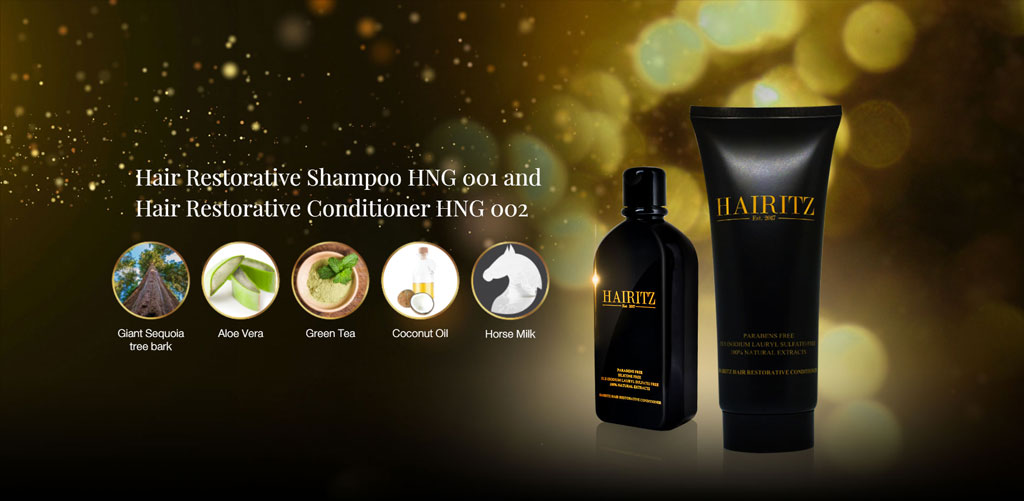 Cure hair thinning
and baldness

Nourish hair follicles
–

Stimulate hair growth
–

Eliminate dandruff
and fungus

Nourish hair, skin
and nails
Help with scalp
problems

Reduces hair loss
–

Promote shiny hair
–

Prevent premature
gray hair

100% natural extracts
–

Cure hair thinning
and baldness
Nourish hair follicles

Stimulate hair
growth

Eliminate dandruff
and fungus

Nourish hair, skin
and nails

Help with scalp
problems

Reduces hair loss

Promote shiny hair

Prevent premature
gray hair

100% natural extracts

Cure hair thinning
and baldness
Nourish hair follicles

Stimulate hair growth

Eliminate dandruff
and fungus

Nourish hair, skin
and nails

Help with scalp
problems

Reduces hair loss

Promote shiny hair

Prevent premature
gray hair

100% natural extracts